Influence of Annealing on the Optical Properties of Polyacrylonitrile Thin Films
Mohammad Malik Abood

The General Directorate of Education in Najaf Governorate

Ikram Kamal Jasim

F. Bahrani

Kahtan A. Mohammed

Ali Q. Abdullah
Keywords:
Polyacrylonitrile, Photodetectors, Absorbance spectrum, Polymer
Abstract
In this paper, a polyacrylonitrile polymer was prepared and study its optical properties with different temperatures a films clear change from light brown to very dark brown at a temperature range (25- 280⁰C), although the polymer is characterized by high transparency and analyzing the absorbance spectrum of the prepared films, the direct energy gap was calculated, which was in the range of 4.01eV for without annealing films to decrease to 1.63eV  for films annealing at a temperature of 280⁰C with these changes in properties, these films can be used in optical applications such as solar cells and photodetectors.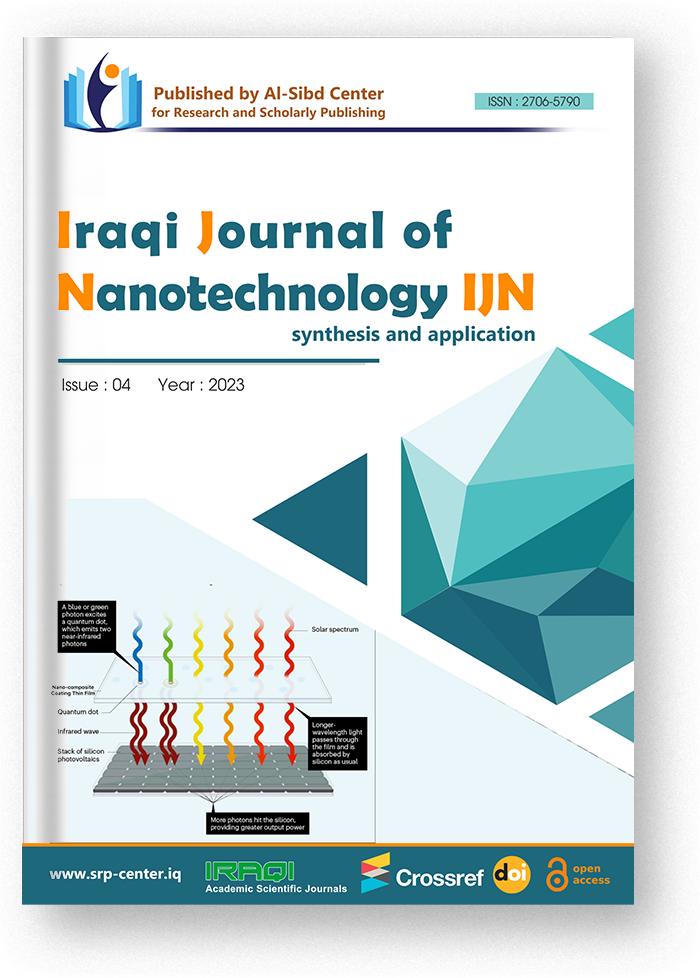 How to Cite
Abood, M. M., Jasim, I. K., F. Bahrani, Kahtan A. Mohammed, & Ali Q. Abdullah. (2023). Influence of Annealing on the Optical Properties of Polyacrylonitrile Thin Films. Iraqi Journal of Natural Sciences and Nanotechnology, 4, 76-84. https://doi.org/10.47758/ijn.v4i0.88
Copyright (c) 2023 Iraqi Journal of Nanotechnology
This work is licensed under a Creative Commons Attribution-NonCommercial-NoDerivatives 4.0 International License.