The Application of Nanomaterials to Increase Solar Cell Efficiency: A Review
Ameen alwan Mohaimeed

University of Babylon
Keywords:
Nanomaterials, Solar cells, Plasma method, (CVD), Nanoparticles (NPs)
Abstract
The findings demonstrated that nanoparticles have significant potential for use in improving photovoltaic cell performance, particularly in the area of thin film PV systems. Compared to conventional wafer-based or thin-film systems, nanomaterials of solar cells may offer advantages in terms of cost, innovative charge separation methods, strain relaxation effects, and optical, electrical, and mechanical properties. All findings point to the possibility of successfully enhancing solar cell performance through the use of ultrawide band gap oxide semiconductor nanomaterials. At the TiO2/hole conductor contact, gold and silver nanoparticles (NPs) produce sustained plasmonic photocurrents as well.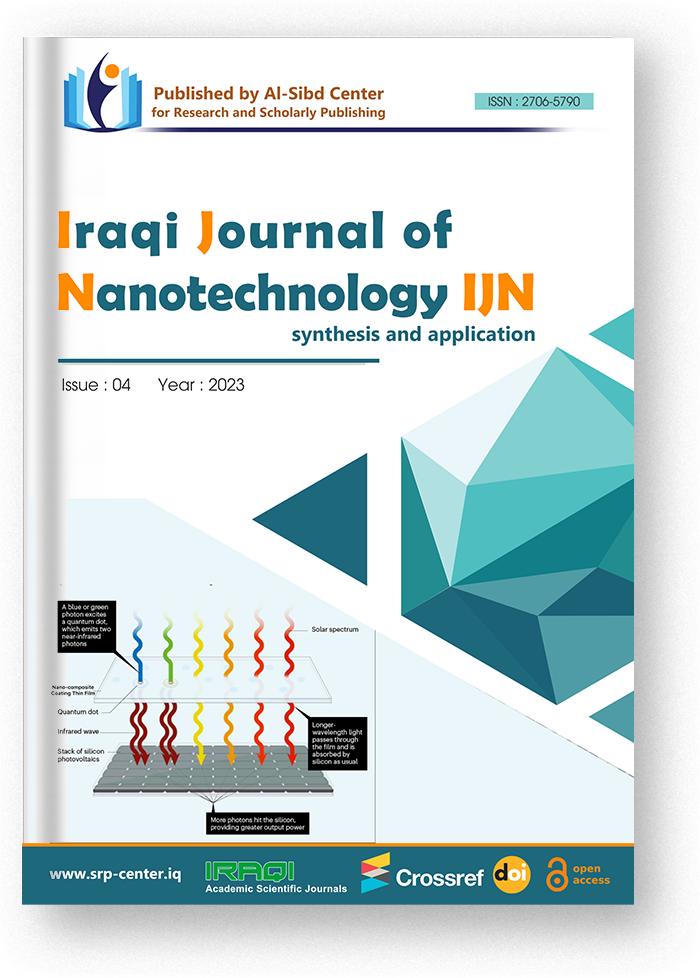 How to Cite
Mohaimeed, A. alwan. (2023). The Application of Nanomaterials to Increase Solar Cell Efficiency: A Review . Iraqi Journal of Natural Sciences and Nanotechnology, 4, 1-8. Retrieved from https://publications.srp-center.iq/index.php/ijn/article/view/72
Copyright (c) 2023 Iraqi Journal of Nanotechnology
This work is licensed under a Creative Commons Attribution-NonCommercial-NoDerivatives 4.0 International License.