A Review of Important Prerogatives Using of Atmospheric-Pressure Plasma Jet to Sterilize Hospitals and Quarantine Room to Reduce the Spread of Diseases in Iraq
Ahmed Abed Anber

Al-Karkh University of Science, College of Energy and Environmental Sciences, Department of Renewable Energy Science, Baghdad, Iraq

Mohammed Essa

Ministry of Science and Technology, Renewable Energy Directorate, Solar Energy Research Center, Baghdad, Iraq

Hiba Nabeel Abbas

Al-Karkh University of Science, College of Science, Department of microbiology, Baghdad, Iraq.
Keywords:
Atmospheric –pressure plasma jet system, Pathogenic bacteria, Nanostructured materials
Abstract
Today, the world lives in the worst conditions because of the outbreak of bacteria and an increase in the number of people infected with the different diseases due to contact of minerals, wood, papers, hospitals, and laboratories. The physical devices used can support the current crisis and can be used as tools for sterilization and reducing the spread of the diseases. The methods that have been used to prepare nanostructured materials to play an important role in the biological and medical fields, because very tiny particles can inter the membranes of microorganisms. Atmospheric–pressure plasma jet system has sufficient power to sterilize and kill the bacteria, also is an important tool to employ in the medical field.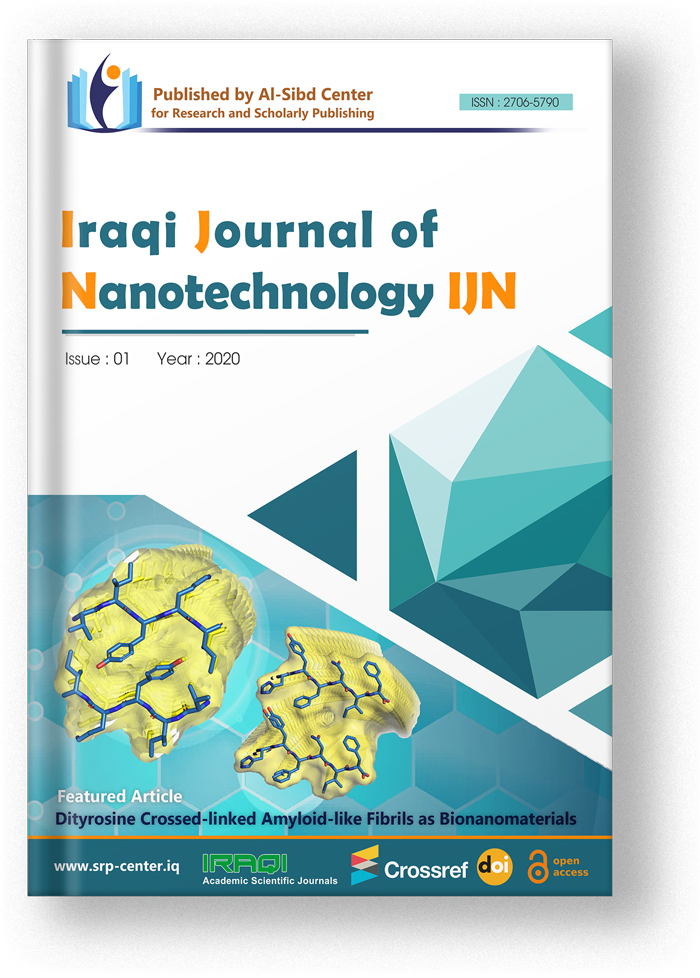 Copyright (c) 2020 Iraqi Journal of Nanotechnology
This work is licensed under a Creative Commons Attribution-NonCommercial-NoDerivatives 4.0 International License.